Do you believe in Angels?
I guess I have to, after all that's happened to me.




Hi, I'm Marsha! Welcome to my angelic corner of the world. I am 42 years old and an executive assistant, or at least I was until my company got bought by a Dutch company in January and they gave my boss the old boot. I have two children, Ross and Jennifer, four cats Tiger, Tiger II, Parliament & Meow-meow, and one husband Mike.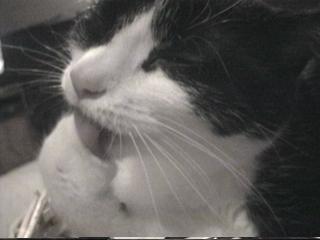 My dad always used to say I was the "goofy one" and he probably meant it in a good way. I may have been "goofy" but I never let anybody down. I was the next-to-oldest of 6 brothers and sisters. I spent a lot of time taking care of them being the oldest girl, so you might say I've had two sets of children --- my siblings and my own family. But everything always works out for someone, right? as I always say.

But that "goofy" part of me has always been tuned in to the spiritual side of life. Even as a little girl in my horse collection (plastic horses! not real horses! we couldn't afford that of course) there were Living Horses and Dead Spirit Heavenly Horses. The heavenly horses would swoop down and take care of the living horses when they got into trouble, just like Eiron has done for me.

I met my husband Mike in college when we were both in band. He played tuba. I played glockenspeil. We used to joke how what a great band we would make together --- just the high highs and the low lows, no middle.

My life changed forever two years ago when my special friend, the throne angel Eiron spoke to me for the first time. I tell the whole story over in the bulletin board, so be sure and read it!!